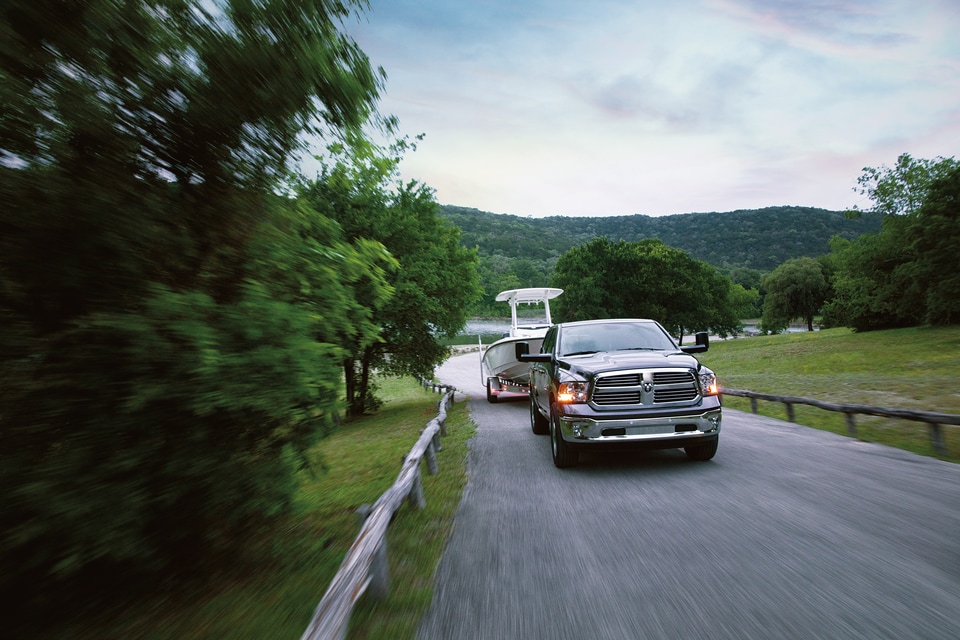 For Unmatched Power and Performance, The Ram 1500's Available EcoDiesel Engine Can't Be Beat
If you're looking for a truck that can deliver remarkable capability along with dependable performance and, of course, head-turning style, you already know that you can't go wrong with the Ram 1500. But the Ram 1500's available EcoDiesel engine, which is the only available diesel engine in a half-ton pickup truck in the industry, takes that performance to the next level with unparalleled capabilities that make every job - no matter how big - a piece of cake. The available EcoDiesel V6 engine also delivers Best-in-Class highway fuel efficiency, so you'll spend less time and money at the gas pump, too.
The Ram 1500's available 3.0 EcoDiesel V6 engine is formed from a "block of compacted graphite iron and aluminum twin-cam heads" - it may sound like something out of a science fiction tale, but the power it produces is real! Clean diesel technology, B20 biodiesel capability, and standard Active Air® Grille Shutters are all behind the EcoDiesel's unmatched Best-in-Class fuel efficiency of up to 27 highway mpg; diesel engines burn fuel slower and cleaner which results in improved fuel economy. Diesel engines also produce more torque, and the EcoDiesel's 420 pound-foot of torque contributes to its impressive maximum towing capacity of 9,290 pounds when properly equipped.
In addition to offering exceptional towing capacities and improved fuel economy, the Ram 1500's available 3.0L EcoDiesel V6 engine also offers a reduced cost of ownership; with better fuel mileage, you'll spend less money on gas and more time on the road getting your work and projects accomplished. We have a terrific selection of new Ram 1500 models equipped with the available EcoDiesel engine right now at our new Ram dealership serving Quarryville, PA and beyond. Stop by our dealership to learn more about the Ram 1500's unparalleled EcoDiesel V6 engine, then take a test drive so you can experience this unbeatable truck for yourself!