Lancaster Drivers Choose Providence Autos
A bad car buying experience is like spilling milk on your car's carpet: the stench is near impossible to wash out. Miles and years down the road, you are reminded of the hassle, pain and overwhelming stress of it all. An otherwise exciting time is now tainted, and the car you long desired now only serves as a constant reminder of what you had to undergo to get behind the wheel.  Fortunately at Providence Autos, we are partnering well-engineered models up with a genuine car buying experience. It is no wonder then that Lancaster drivers have relied on us time and time again.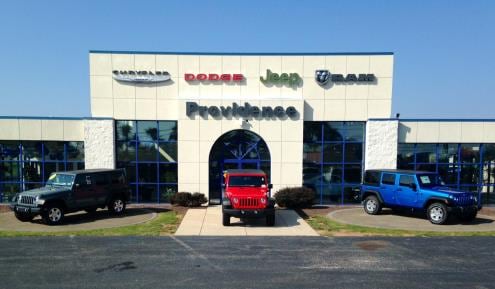 The opportunities to experience premier customer service doesn't end at our new, used and certified pre-owned inventory and instead extends towards every facet of the car buying and ownership process. It begins with knowledgeable sales associates committed to making your purchase both simple and economically sound. Then it trickles into other services offered at our central Quarryville home. Between the finance, service and parts centers, you are provided peace of mind on the road. Not only does your budget stay intact but your car, all thanks to our experienced technicians and money gurus.
There are no shortage of dealerships for Lancaster drivers to work with but only one offers the services they rightfully deserve. Choose then to work with us the next time you are in the market for a Chrysler, Dodge, Jeep, Ram or a quick tune-up. Just give us a call or stop on over to our 804 Lancaster Pike location in Quarryville and choose to have all your expectations exceeded in one place.